Cocoa Spice Cake. Pumpkin pie spice and a splash of root beer accentuate the cocoa flavor in this snack cake recipe. It's a spice cake unlike any you've tasted. In a large bowl, cream butter and brown sugar until well blended.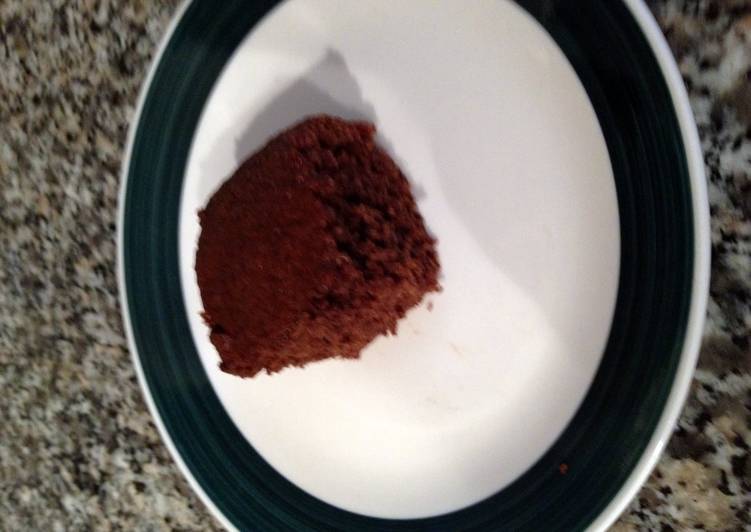 Spice Cake is one of my husband's favorite cakes of all time! Perhaps because it's not overly sweet, with just the right amount of spices, and a few tablespoons of cocoa powder which give this cake a chocolatey, rich flavor. She got her recipe off the back of a bag a sugar. You can cook Cocoa Spice Cake using 12 ingredients and 7 steps. Here is how you cook that.
Ingredients of Cocoa Spice Cake
It's 1/4 cup of melted butter.
Prepare 1/4 cup of Cocoa Powder.
You need 1 cup of Unflavoured Applesauce.
You need 1 cup of All-Purpose Flour.
You need 1 cup of Granulated Sugar.
You need 3/4 tsp of Baking Soda.
It's 1 tsp of Ground Cinnamon.
It's 1 tsp of Ground Nutmeg.
It's 1 tsp of Salt.
It's 1 of Egg, Slightly Beaten.
You need 1/2 cup of Chopped Nuts (optional).
You need 1/2 cup of Raisins (optional).
That cocoa spice cake looks amazing! This is just the kind of thing I like to bake, something small and manageable, without a lot of fuss or trouble, no need to make frosting, just a dusting of cocoa or powdered sugar. It looks tasty, and I'll bet it's very flavorful with all the spices as well as the spiced applesauce. Place cake in pan on a wire rack and cool until slightly warm.
Cocoa Spice Cake instructions
Heat oven to 350. Grease 9-inch baking ban..
In small bowl, combine butter and cocoa, stirring until smooth; stir in applesauce..
In a separate bowl, stir together flour, sugar, baking soda, cinnamon nutmeg and salt..
Add cocoa mixture and egg; stir until dry ingredients are moistened..
If used, add nuts and raisins. Spread batter into prepared pan..
Bake for 28-30 minutes or until a wooden toothpick comes out clean. Cool on wire rack..
Sprinkle on powdered sugar if desired..
Gently run a knife around the edge of the pan, remove the cake, and cool completely. Make the glaze: Sift powdered sugar and remaining cocoa powder together. Make a well in the center and quickly pour in remaining hot coffee. In a large bowl, combine the DRY ingredients, whisking until completely mixed. Combine the flour, cocoa, baking soda, salt, cinnamon, nutmeg, allspice and cloves; gradually beat into applesauce mixture until blended.